COVID-19 update - 22 October

Due to the Welsh lockdown restrictions we will not be hosting sessions until Monday 9 November.
Sessions will be run strictly by advance booking only. You can sign up at Eventbrite, though if you are unable to make a session for any reason, please cancel your place to allow someone else to take part.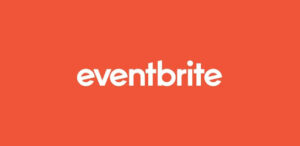 We understand there may be disappointment in missing out, but we will do our best to offer a variety of sessions and locations until we are allowed to return fully.
TRAINING (limited sessions available – see Covid-19 update)
All of our sessions are FREE for members and non-members alike. You don't need to book ahead or sign in when you arrive, just turn up and run.
Remember to give us a shout on the night if it's your first time, so we can explain how it all works to you.
FAQ
If you have any questions in the meantime, drop us an email or join our Facebook group.

Mondays 18:30 – Recovery Run
Options to run 3k/5k/7k at a nice easy pace to stretch your legs after the weekend.
Wednesdays 18:30 – Speed/Strength Session
We love to hate these sessions! Sprints, intervals, circuits, mini-races. All designed to get you running faster, improve your technique and do something different than pounding the streets.
Remember 'speed' doesn't mean the same as fast! We all support each other to push ourselves to whatever level best suits us. We'll often split into a few different groups so you can run with people of a similar speed to you and a variety of options of how far to run.
Check out our Wednesday training plan for January to March 2020.
For Monday and Wednesday, simply turn up at Moti in Queen's Arcade at 18:15. There is a changing cubicle in Moti, and you can safely leaves bags and coats in the shop while we run.
Sundays 9:30 – Long Run
Options from 10k and up. We have a standard route around Bute Park, which you can then add to depending on what distance you want to do. Running in a group is the best way to increase your mileage and with us you'll never run on your own. This is an easy paced run so there's never a worry of being 'too slow' or 'not good enough'.
We're all in it together, and there'll always be people happy to run with you at any pace.
Our Sunday runs are pretty flexible in terms of location. Most weeks we'll meet at the Sport Wales National Centre in Sophia Gardens at 9:30 for our long run. This has an option of locker, changing and shower facilities for £1.50. However, some weeks we may start from a new location, so the best thing is to keep your eye on our Facebook group to stay up to date.
Coaches and Leaders
Other sessions
Saturdays – parkrun
We try to frequent parkrun as much as possible, including trips to courses all over Wales and sometimes beyond! Our 'home' parkrun is Grangemoor, and we'd love you to join us there.