1 April 2022 to 31 March 2023
Stewart Harding
I feel like in any annual review it's very easy to say "wow, what a year!" but looking back and condensing everything into a few hundred words really does highlight so many fantastic achievements. It's a little odd to look back so far, but hopefully we'll bring our AGM dates back towards spring in the coming years so it all makes a little more sense! We'll get into some of that year's race highlights at the end.
This has been a great year for the comeback, and we've seen participation rise in people attending our sessions, 473 to be exact(ish), and lots of runners increasing their distances, improving their PBs and throwing themselves into new experiences.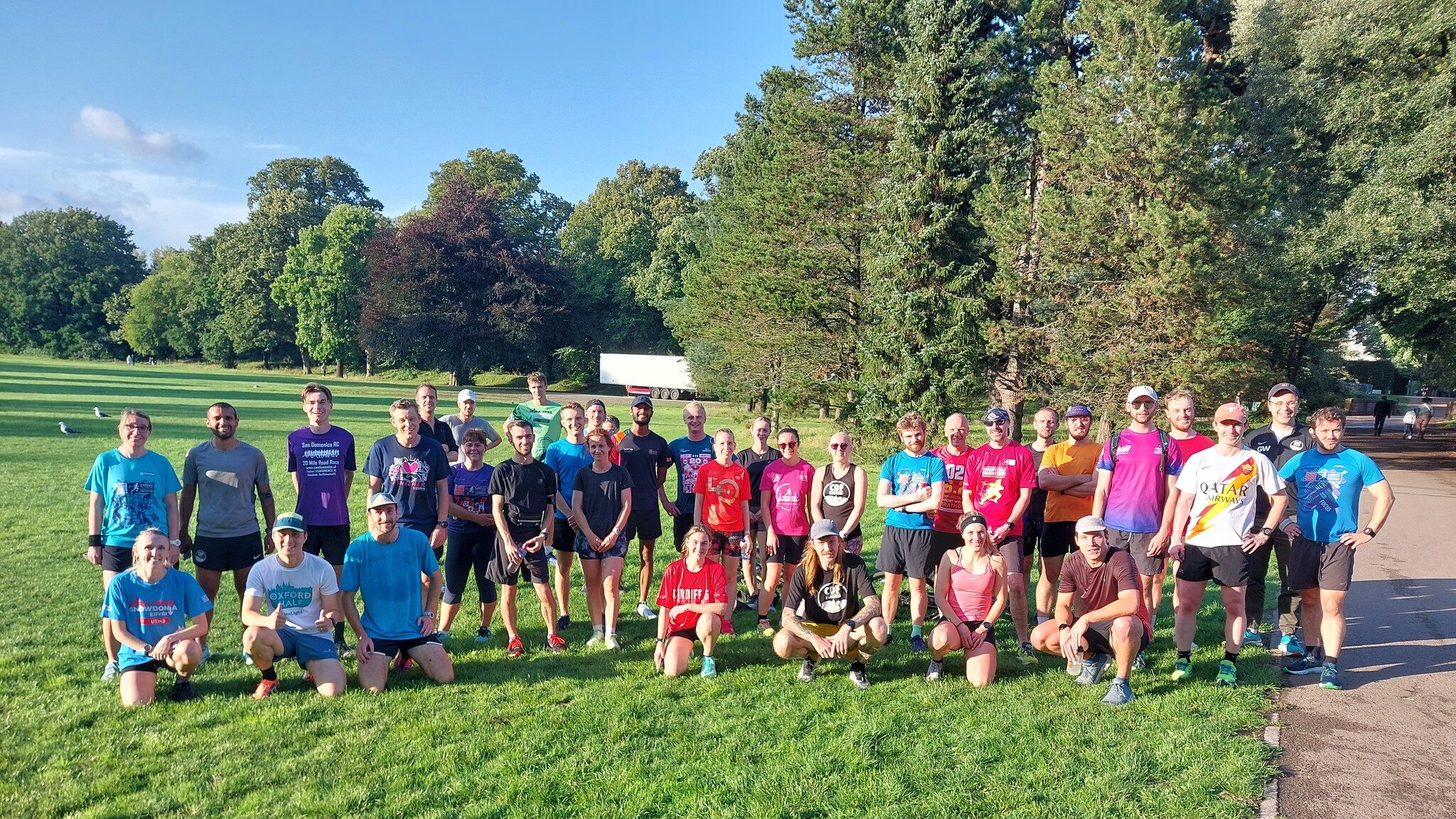 Of course distance and speed are not the only ways to measure improvement, and we always try to emphasise that they are not our main measures of success. What has been really striking this year is the increase in supporters turning up to races to cheer on their clubmates. Some making long journeys, even on weekday evenings, to help and shout for their fellow runners has been incredible to see and we look forward to this continuing. All of us know what a great boost it is to hear "C'mon CDF!" at just the right time, especially when it's unexpected.
This is one of the reasons we introduced our 'club races', which many other clubs would use as a championship where the best runner at these events over the year would be the winner. We decided to take this in a different direction and create a list of races that we not only wanted to encourage runners to race, but also as a focus point for supporters to organise and turn up en masse. In short, this is a list of ten races where you are guaranteed to see a friendly face. We included a mixture of big 'headline' races as well as some other smaller events to diversify distances and race types to act as a stepping stone for those who want to try things like trails, fells, and cross-country.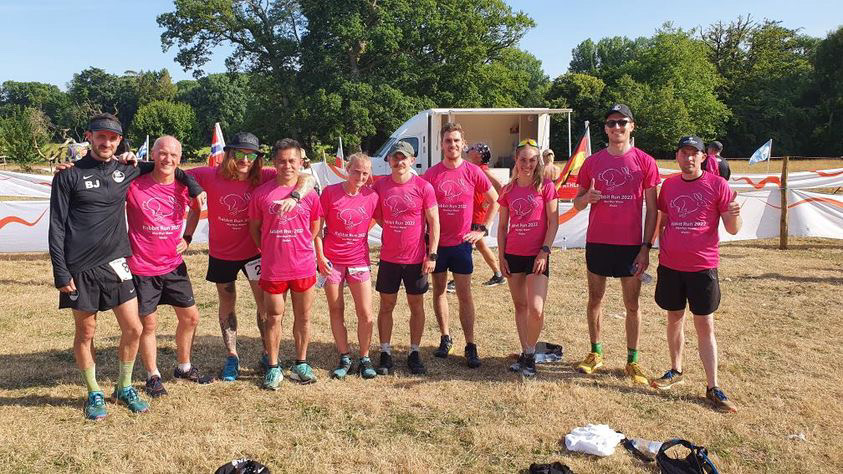 To come back to comebacks, we also saw the welcome return of our Couch to 5k sessions in collaboration with our friends at Run Grangetown. We saw 10 to 20 runners every week, supported by dozens of CDF volunteer pacers, who went on to graduate at Grangemoor parkrun in March 2023.
Something that has been creeping up on us and we're almost getting used to is the fact that our runners now sometimes win races and finish on podiums! This is not something we really expected and in the past our very best runners have moved onto larger clubs to help them fulfil their potential. Now we work very hard to maintain our core values of inclusion and accessibility whilst also making sure we are able to cater for an ability range that seems to keep stretching. This can be a tricky balance to maintain and we always welcome feedback on how we're doing in that respect. Let's get into some of those club achievements:
We more than doubled the number of cross-country runners, including loads of first timers. Both the men's and women's teams massively increased their haul of points and improved their league positions. Push for promotion next season, anyone?
Not only did we have five runners selected to run for South Wales at the Welsh Inter-regional cross-country championships, Nynke Kuiper went on to represent South Wales at the UK equivalent! We know there are plenty more runners who are capable of making this step up next season too.
CDF Runners became Welsh Champions! Specifically, the men's short trail team champions with a great performance over sand dunes and through a river at the Rabbit Run 2022.
We also won the men's and women's team prizes at the Scenic 7 at Cwmcarn.
The Cosmeston Relay was BACK in 2022 and we hit the buffet hard to continue our unstoppable reign as snack champions. In the race itself, our senior men finished 3rd, senior women 4th, and the all-comer women's teams picked up 1st, 2nd, and 4th!
And whilst there are too many individual wins and podiums, a quick shout for the special moment when Ben and Cassie Jones won the men's and women's races at the inaugural Machen Mountain Trail Marathon!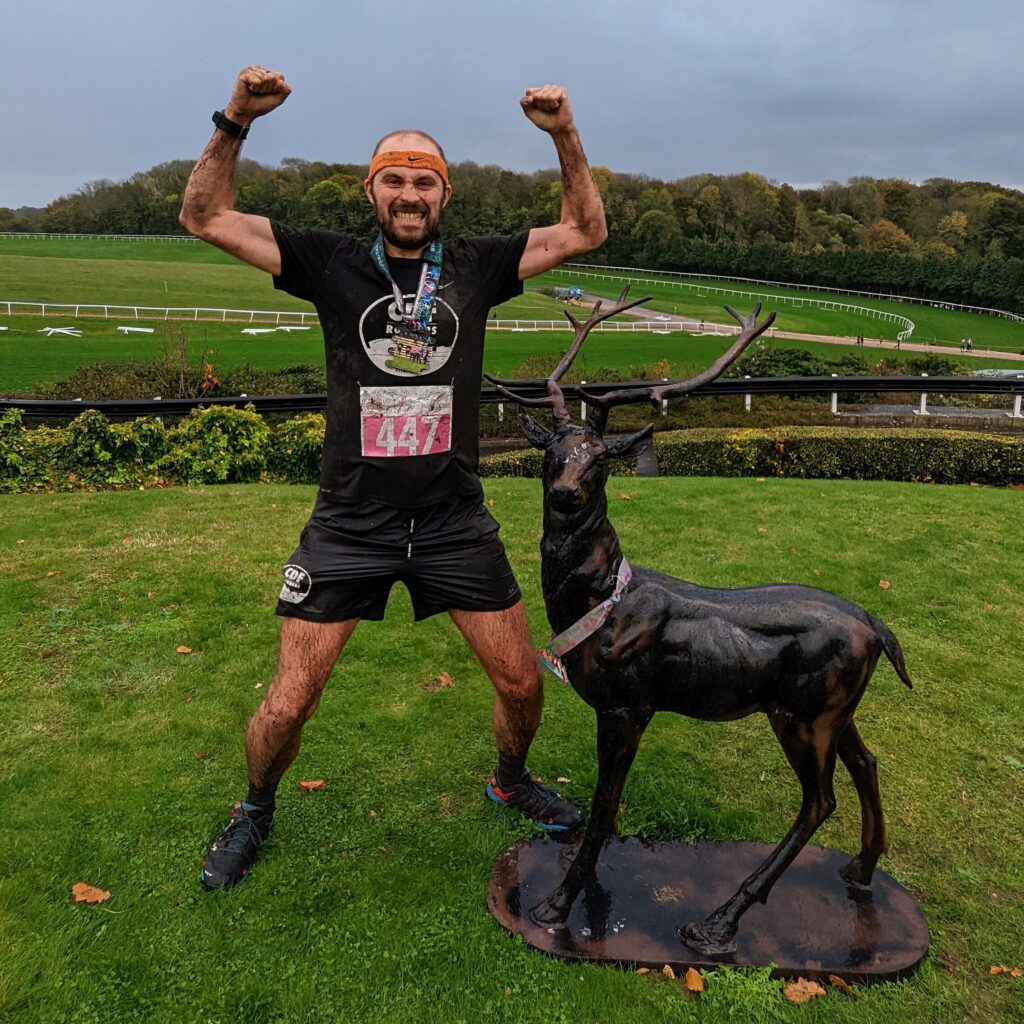 Finally, this is the end of my term as Chair of CDF Runners. One of the changes we made last year was to introduce a two-year limit for the Chair to make sure we get rotation and better representation in the committee. I am delighted to hand over the club in its current state, and I'm really excited to see us continue to develop as a relatively young club making a big impact in South Wales.
Of course I'll still be involved with the club, leading sessions, nagging people to do weird races over odd distances, and insisting hills and mud are much more fun than you think. I want to say thank you to the committee for putting up with my random messages in the middle of their work day asking them to do things for me, and I look forward to supporting whoever succeeds me in whatever way I can.
C'mon CDF!