Hi everyone, you may have seen recently how we've been supporting a new running group aimed specifically at Asylum Seekers and Refugees, and so I wanted to explain what's going on.
My name is Stewart and I work for local charity Diverse Cymru, and I've been speaking to colleagues at Oasis Cardiff and Space4u to get this project up and running.
Oasis Cardiff and Space4u do fantastic work with asylum seekers and refugees to make them feel welcome in the community and provide vital services that would not otherwise be available. Diverse Cymru run a unique mental health support programme which deals with the particular issues faced by asylum seekers.
To briefly explain their situation, when someone is persecuted to the point where their life is in danger, they are forced to flee their country, often leaving their family and entire way of life behind them. Some come to the UK, because of historic links, language skills or simply because they jump on a boat or truck and this is where they end up. Once they have arrived a made a formal claim for asylum, they are an asylum seeker. Once this has happened the Home Office will send this person to a 'dispersal area', such as Cardiff, to wait for their claim. This can take years and years to complete, with the asylum seeker not allowed to work or claim benefits in that time. When (if) their claim is finally accepted, they become a refugee.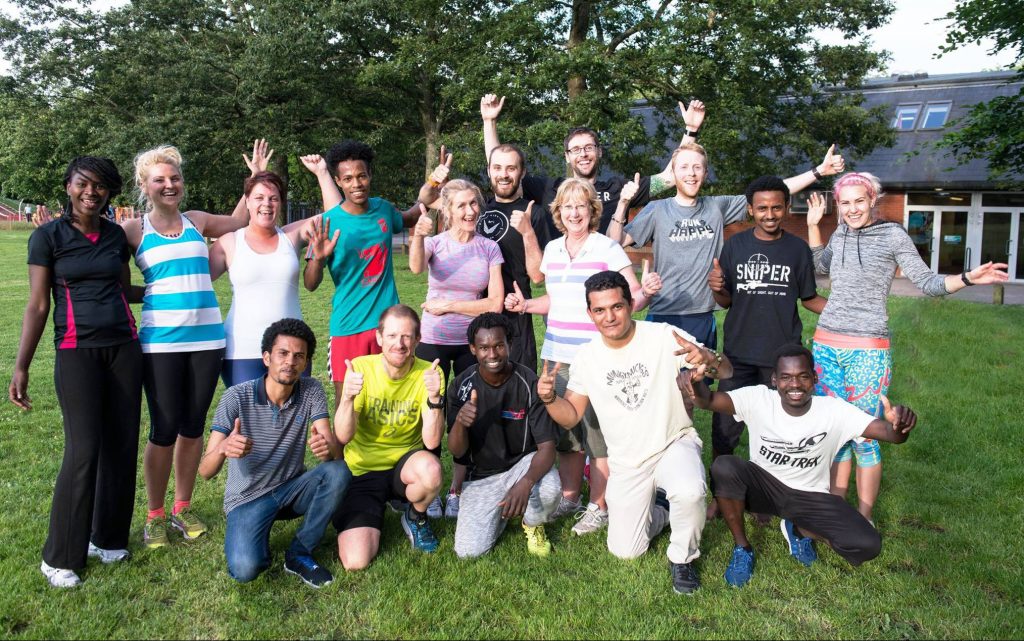 A colleague and I had an idea to create a running group for the benefits that us runners already know all about and, luckily, I mentioned it to Oasis who had been planning exactly the same idea and we decided to work together! I then used my link with CDF Runners to help support the group, provide some expertise and volunteers to get it off the ground.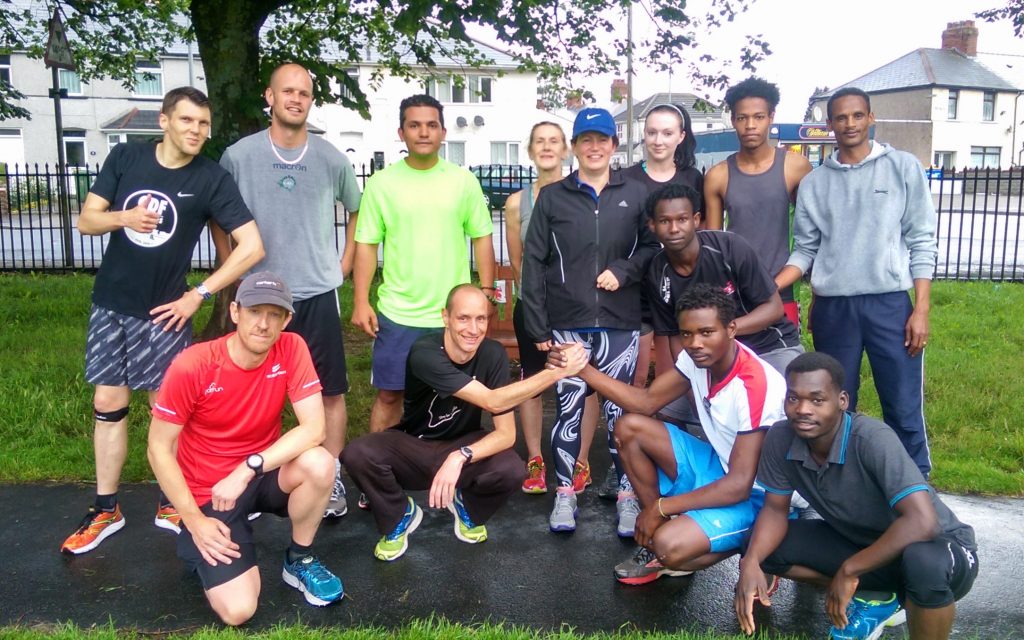 The response has been brilliant, and we've had lots of volunteers come forward to help facilitate some simple weekly running sessions. Starting in the middle of Ramadan might not have been the most ideal time to start, but the first session coincided with Refugee Week and we thought it would be best to just get going and start building momentum.
We've also collected loads of running shoes and clothes, which has been a huge help, and has enabled many people to start to run or to pick up the habit again after many years. I've also been in contact with other local running clubs who have also pledged donations, which is a great demonstration of the running community coming together.
If you would like to support this group with donations, we'll always be looking out for running shoes and clothes, as well as opportunities of free race entries, please get in touch at cdfrunners@gmail.com or tweet us @CDFRunners.