We had such a fabulous time at the Pride Cymru Parade in 2018, that we want to do it again, and this time we want YOU there too.
Whether you identify as LGBT+ or someone who just appreciates the importance of showing support to your friends and fellow club members who are, we'd love to get everyone together to march at Pride Cymru 2019. It doesn't matter whether you're a CDF Runner, unaffiliated, a social runner or a member of any other Cardiff club, 
We know that sport is a huge factor in improving health and well-being, but also that joining a club can be a big step for many people. Running clubs can be intimidating, so let's all come together to show how inclusive and welcoming we are!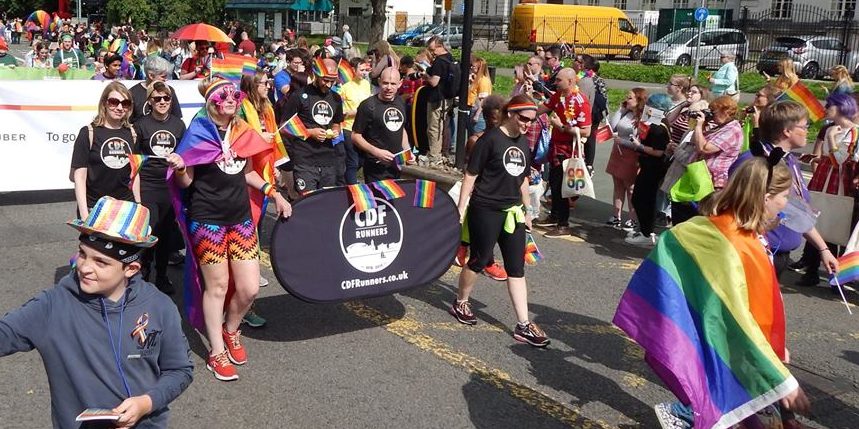 Can we get a member of every running club and group in Cardiff? That's up to you…
Marching under a Runners of Cardiff banner will be an opportunity to wear your club colours, wave your flags and banners, and proactively show that you encourage LGBT+ runners, and will never tolerate homophobia, biphobia or transphobia.
Everyone taking part will be asked for a £2 donation to Pride Cymru.
The parade is on the morning of 24th August 2019. The time and route is yet to be confirmed but don't worry, you'll have time to do parkrun! #parkrunfresh
If you're a member of another club and want to join the march, please email hello@cdfrunners.co.uk for more details, or if you're a CDF Runner, keep an eye out on Facebook.