How long have you been running: 9 years
Favourite race: Paris Marathon, Mic Morris or Lliswerry 8, tough to choose which one
Favourite distance: Half Marathon
Greatest achievement: Coaching 3 Welsh Champions at Track and Field
So if your looking for an inspirational story about running you won't get it from me, but those who know me may be surprised to find that I love running! I may not be very good at it and probably walk too much but I don't care, its a great stress relief and it allows me to see the world and meet some really great people.
I started running 9 years ago but in all fairness I played Sunday league football for 20yrs so did a lot of running in training, as I was heading towards my 40s I realised that I wasn't going to be able to play football forever but running might work. Recently in Cardiff, this silly free run around a park had started so at Cardiff event number 90 I started. I stuck to 5 and 10ks for a few years until 2011 when I progressed to the Llanelli Half Marathon and then Cardiff in the same year, both clocking 2:17 and I remember crossing the finishing line thinking "why the hell would anyone want to do this twice? I'll never do a marathon!"
Over the coming years I added a few other halfs and mixed my long runs with some speed sessions whilst I was coaching U13 & U15s at Cardiff AAC. I even joined the Nike Running club on Facebook in 2013, but it took another year before I joined a training session.
In 2014 after 10 HMs I decided take the step up to a marathon and chose Brighton as my first. In December 2014 I decided to join the run club for the start of their Sunday long runs and it made a huge difference to get the long runs done with people going through the same. So many people were facing their first marathon and we lived through it together, buoyed by Steph's blog (remember that!) After a 4:47 debut at Brighton 2015 I added Valencia later in the year. In 2016 I added London and Liverpool, did Paris and Snowdon in 2017 and then Newport and Snowdon again in 2018. I've now run 48 HMs, some as far away as Los Angeles, its a great way to see a city!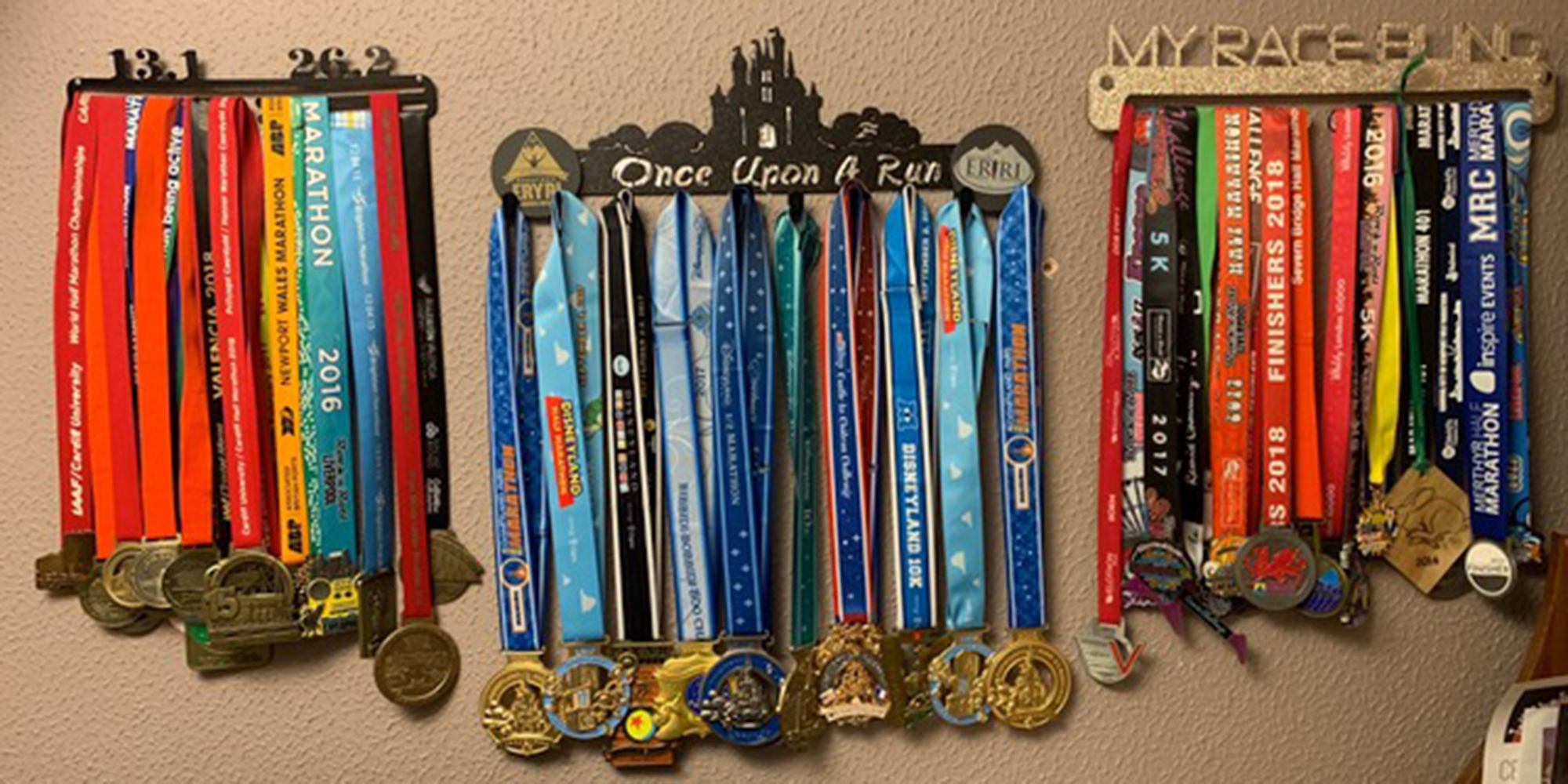 My target now is only to run the major marathons. I have already booked Tokyo for next year and i'll do Berlin and New York (hopefully) and then 2020 Boston and Chicago… then hopefully retire from marathons!
Running for me is all about getting out and clearing my head. I have a highly stressful job and spend a lot of time away from home, generally in London but wherever I am i'll run. After a busy day in work I'll get out and run the streets and very often get lost. I've even been known to book a hotel based on a nearby running route! I love talking to people whilst I run, and getting to know those people. The funniest part about my running is that so many people think i'm quite negative about running but I'm really not… In fact I often get criticised at work for being too positive! See, running is a release
I'm not really that interested in times anymore, in 2016 I set PBs in every distance and i'm a long way from hitting those times now but long work hours, lots of travelling and in all fairness lots of food doesn't help. Staying in good hotels and having a generous expenses account I do like a bit of room service and all the cooked breakfasts don't help! I would love one day to actually get back under a 2hr HM but I don't think I'll do that whilst I'm running marathons.
For me CDF has been a great place to run, I only ever make the weekend long runs but there's nothing better than putting the world to rights on a 10k, and I met some alright people on the way and had some great laughs. High fiving small children into ditches, tripping over shot put circles and telling David Sinclair to f&%k off, all great moments!