How long have you been running? 10 years
Do you have a favourite race? Too many to choose from but Richard Burton 10k will always have a place in my heart.
Do you have a favourite distance to run? 10k (short enough to run fast, long enough to make it a challenge to hold on)
What's your greatest achievement? Running four marathons when I never thought I'd do one! And of course, running the London Marathon this year thanks to the CDF club place.
---
I don't have an inspirational story. I'm one of those awful people who enjoyed PE at school. But enjoy doesn't necessarily mean "good at" and that's what my running journey has taught me. In fact, running has taught me more about life than anything else:
You're capable of more than you think
I joined CDF (then Nike+ Cardiff) nine years ago to building up to a 10k race. Five months later I'd run my first marathon. I would never have done that without the push from the club. I've learned that any distance is achievable, it's just how you approach it. For me that's 60% vaguely sensible training, 40% grit.
I've now run four marathons; Manchester, Liverpool, Paris and London this year (thanks to the CDF club place which was an amazing experience). For me, mental strength has been the biggest lesson – your mind needs as much training as your legs and that's transferred over to many other areas of my life.
I've always had a "give it a go, see what happens" mentality, which coupled with the confidence the first few years of running built for me, has led me to try different things. I competed in the 2017 UK Civil Service Track and Field National Championships in the women's 100m and 200m (and won gold in both!). I took up strength training not long after my first marathon, which I love, and I'm ever so slightly smug about being in triple figures for my squat and deadlift.
I'll never run the fastest times, but I can say I've run four marathons, 11 half marathons and a whole load of 5ks, 10ks and random distances in-between. Every one of those races has given me something to be proud of whether it's a personal best or a personal worst. It's shown me that I can do things that are hard and not give up.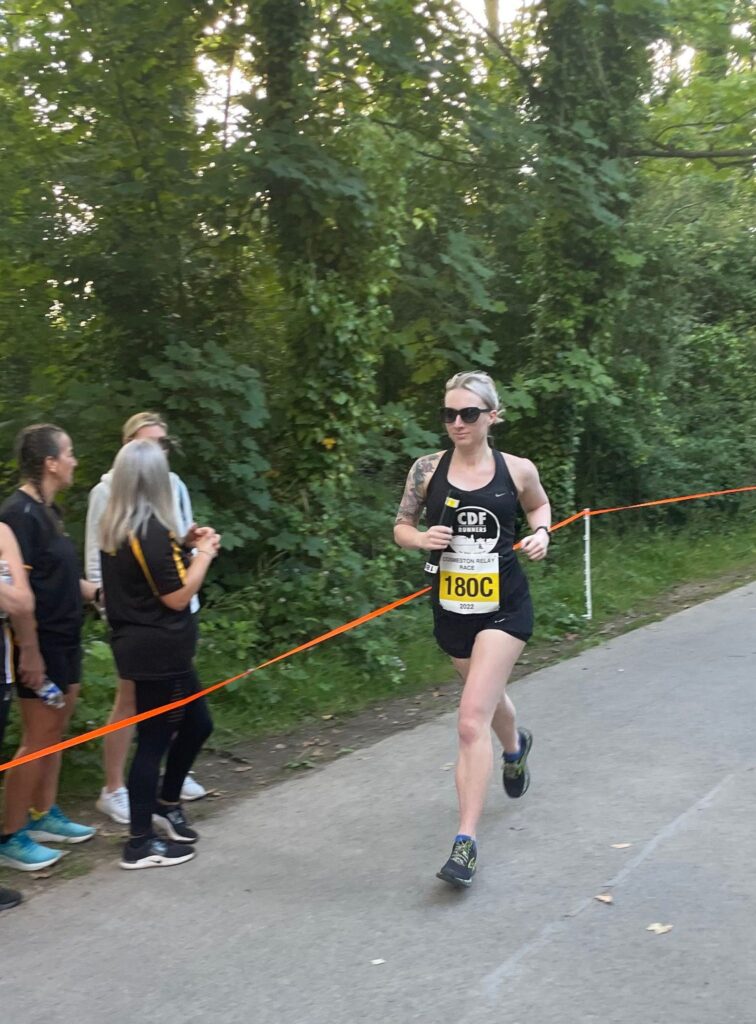 People are brilliant
What got me hooked on running and being part of the club were the people and the community. I've met the most interesting people through running that I'd never get to meet in my day-to-day life.
Spending hours on a Sunday morning in marathon training, running with people you may have never met before, hearing all about their lives and their goals, is the biggest inspiration and motivation I could ask for.
Being surrounded by such kind, motivated and positive people has helped with my own mindset. The biggest benefit to me of being part of CDF is I know they will always be there when I need them, even if that's just for a jog and a moan about life.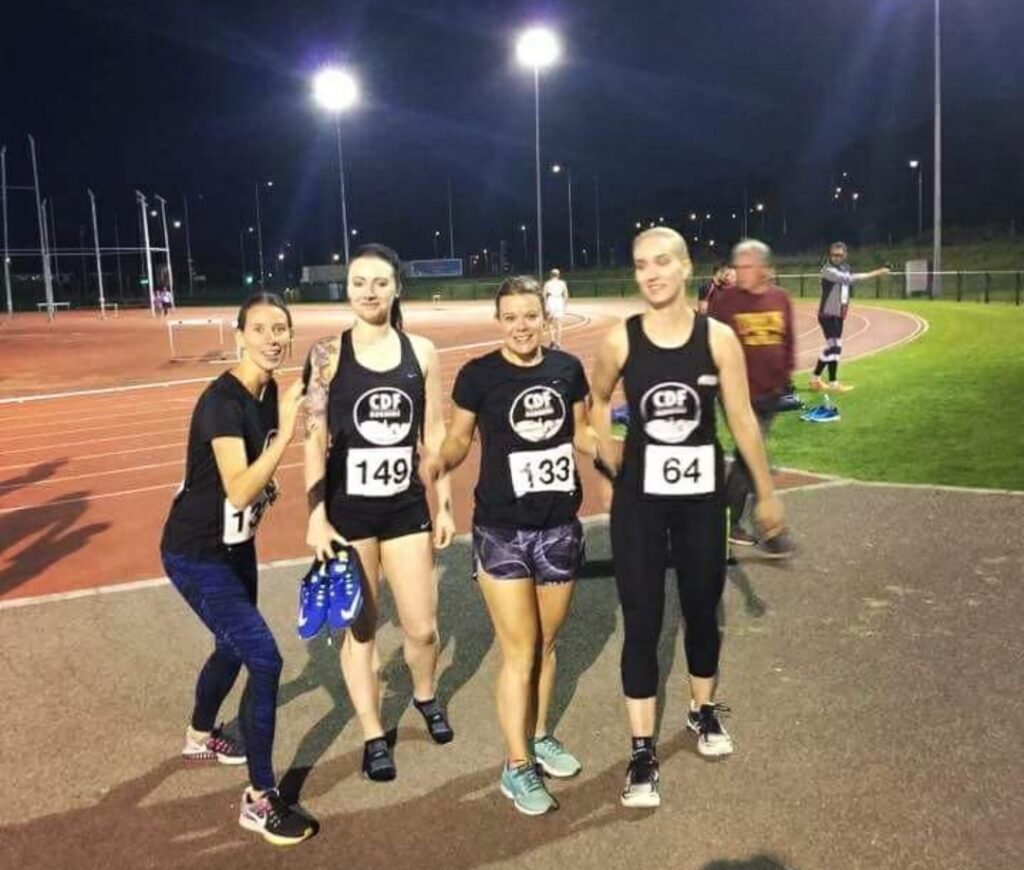 Paying it forward is the biggest reward
The part of my running journey that means the most to me is being part of building CDF into what it is today. When we stood in the Nike store all those years ago and heard "sorry, we're closing the store – no more running club", a group of us looked at each other and immediately said "we're keeping this going".
It took hours of pub meetings and each doing our bit to get the club affiliated and it shows what a group of passionate and determined people can do. We each got our Welsh/UK Athletics Run Leader licenses to be able to run the sessions and CDF as you know it now was born.
I "retired" from the committee about two years ago and I'm so proud of how the club has progressed in that time. I'm still involved in leading some sessions (mainly on a Sunday) and I've loved playing a small role in a few first-time marathon runners training over the last few months.
Overall, the most important part about running to me is what it teaches you about yourself. What it teaches you about the good in people. What it teaches you about the mental strength you have – even if it's been hidden away – that your mind and body can do whatever you want them to do. I've made friends for life and I'll be eternally grateful for the difference running has made to who I am.